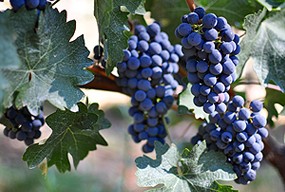 New Release - 2011 Cabernet Sauvignon
Be one of the first to experience this supple and sumptuous 2011 Cabernet Sauvignon, grown on a unique, one-acre vineyard on a west-facing hillside in the Diamond Mountain District of Napa Valley. Planted in rocky, white-ash soil, this unique site provides low-yielding small berries, that reveal a rich and concentrated wine with flavors of blackberry and cassis. Please enjoy our single-vineyard perfection.
Drink now through 2030!
"2011 was a late year for Napa Cabernet. The growing season started late due to winter conditions lasting into the spring. We were lucky that warm conditions followed, and with Vineyard 511's nice hillside and western exposure the vines were able to ripen even with their slow start. The grapes were picked on October 26th this year, as compared to earlier harvests for previous vintages. So while we started late, we also finished late so that the grapes not only had time to get their sugar, but also their 'ripeness'. I love the 2011 for its smooth tannins and rich finish, which should drink well even upon release."
- Rob Lloyd, Winemaker