Rob Lloyd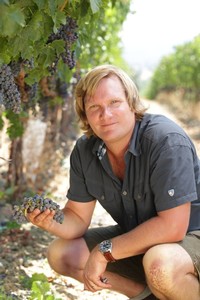 Rob Lloyd obtained his master's degree in enology from the University of California at Davis. He interned at Kent Rasmussen Winery, gaining first-hand knowledge about winemaking while at Davis.
After graduating, Rob became the Enologist and then Assistant Winemaker at La Crema in Sonoma. Returning to the Napa Valley, he joined Rombauer Vineyards in 2001, as Assistant Winemaker, and then as Winemaker. While at Rombauer, the winery received many new accolades and awards for its wines, including being named by Wine Spectator as one of the Top 100 wines in the world in 2007.
With the desire to assist vineyard owners in creating the finest wines from their grapes, Rob left Rombauer in 2008. He established Lloyd Wine Consulting and now works with his clients to craft world-class wines. Rob is passionate about maximizing the potential of each vineyard and translating this into outstanding and unique wines.