June 11, 2014 | Napa Valley, Napa Valley Events | Irene Ojdana
Napa Valley Vintners' Association Launches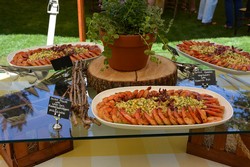 On Wednesday morning, June 4, the Napa Vintners' Association (NVV) lauched its theme of "Sweet Home Napa Valley" for its 2014 Auction Napa Valley at a luncheon held at Meadowood, in St. Helena. Not only were a tremendous number of NVV members in attendance but, at each table was a representative from one of the many Napa Valley non-profits, which would be recipients of the proceeds of the rest of the week's Auction Napa Valley events.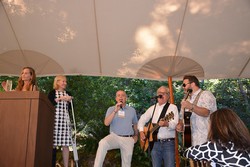 We were seranaded by Dave Duncan (Silver Oak Vineyards) and Jeff Gargiulo (Gargiulo Vineyards), with a song based on "Sweet Home Alabama," who with their wives chaired the Auction this year. All in attendance sang and danced along, happy to live and work in a valley they call home, where all care about one another.
Comments
Commenting has been turned off.