From Hollywood to Vine with Vineyard {511}
Adventures in Wine, Food, Film and Travel
---

The Hollywood Bowl, in the Hollywood Hills, is a Los Angeles institution and a phenomenal way to enjoy an outdoor concert. The Bowl, a natural ampitheater, had its first concert in 1922 and was renovated in 2005.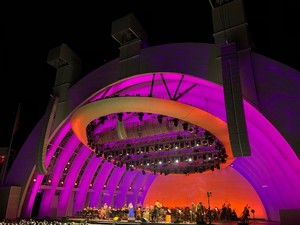 Ed and I have season tickets to the Bowl and have been enjoying concerts in our box seats there every summer since before the renovation. We love to get there early to have dinner in the box before the concert starts. We order a delicious dinner online, which is delivered to our box. The food is created by James Beard award-winning chef Suzanne Goin and restauranteur Carolyn Styne (of celebrated local restaurants Lucques, a.o.c., Tavern, and the Larder.)
There were two concerts that stood out this season for us. One was Pink Martini, with lead singer China Forbes, who belted out old favorites.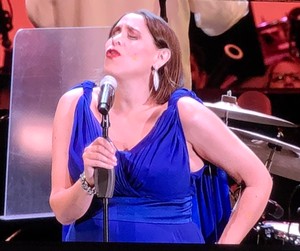 And the other was and the biggest surprise of all -- Barry Malinow--who I always loved; however, I couldn't predict that he would still be such a marvelous performer. His voice was still wonderful, and he put out a tremendous amount of energy. He sang his greatest hits, like "Mandy" and "Copacabana" and many others.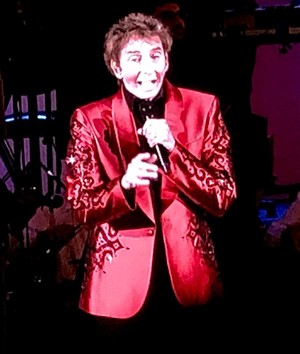 Now we have to wait till next year to see who will be making our summer special.