From Hollywood to Vine with Vineyard {511}
Adventures in Wine, Food, Film and Travel
---
The 2019 harvest of our Diamond Mountain District Cabernet grapes began at sunrise on October 9. We awoke that morning to see a beehive of activity in our 511 vineyard.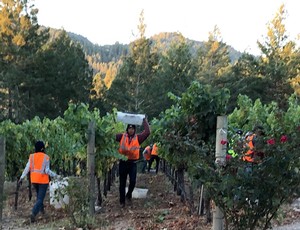 Although we didn't have electrical power inside our house because of a shutdown by Pacific Gas and Electric, the workers outside were a powerhouse of energy, first carefully picking the grapes by hand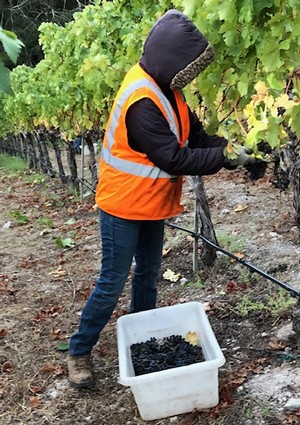 and then carrying them away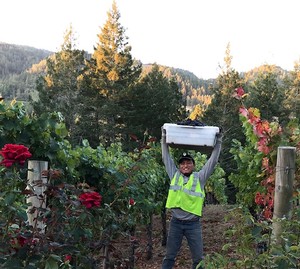 to be uploaded onto a truck.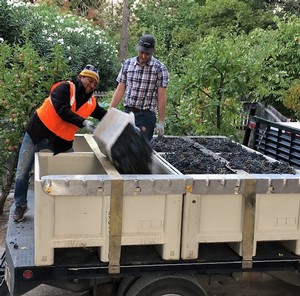 From there, the grapes were driven to Napa, where our winemaker Rob Lloyd works his magic on them. We'll have to be patient to get to drink the final product in 2023.