From Hollywood to Vine with Vineyard {511}
Adventures in Wine, Food, Film and Travel
---

Ed and I were recently in Orlando, Florida, to pour our wine at a wine dinner and at a wine tasting for members of Women for WineSense (WWS), Orlando Chapter. WWS is a nationwide education, mentoring and networking organization for wine aficionados and industry professionals, both women and men. There is a Napa/Sonoma branch, the founding chapter, actually founded 27 years ago by a woman with whom I play tennis at Meadowood, Michaela Rodeno.
The dinner was held at a steakhouse, Christner's (formerly Del Frisco), where WWS members and other guests, sampled our wine. The juicy steak was a great accompanyment to our 2012 and 2013 Cab. The next night, our wine tasting was held at our distributor's warehouse, where our Chardonnay and Pinot Noir, in addition to our Cab, paired wonderfully with the cheese and charcuterie provided by WWS.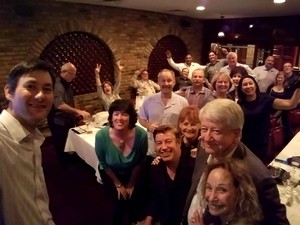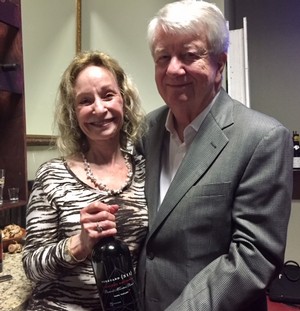 We tried to go to Epcot Center on our last day in Orlando, but we got rained out. We'll try again next time in Orlando.
And now that I know about WWS and am very impressed with the organization, I will definitely check out the Napa/Sonoma chapter.