From Hollywood to Vine with Vineyard {511}
Adventures in Wine, Food, Film and Travel
---
The V Foundation Wine Celebration returned to Napa Valley for a four-day, event-filled extravaganza in August 2021 to raise money for cancer research. And raise money it did--$12 million. Because of the pandemic, last year's 2020 event was virtual.
The Foundation was started in 1993 by Jimmy Valvano, the legendary coach of North Carolina State basketball team who, while dying of cancer himself, put out the challenge to never give up and claim a victory over cancer. This year's grant honorees were Rich and Leslie Frank of Frank Family Wines and the Fund-A-Need effort was dedicated to immunotherapy research to help fight cancer.
Some highlights of the Celebration included a luncheon, at Louis Martini Winery; a dinner with the docs, many of whom were immunotherapists, at Far Niente Winery; a concert by multi-Platinum singer/songwriter Andy Grammer, at Alpha Omega Winery: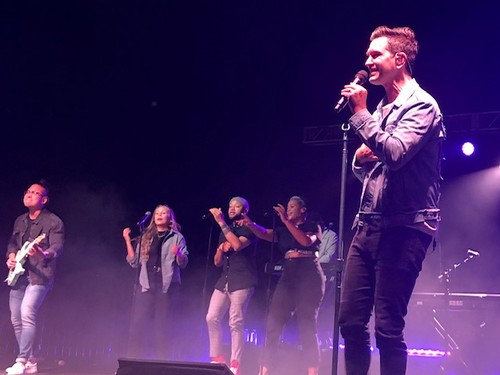 and BBQ a wine and BBQ showdown at The Estate in Yountville: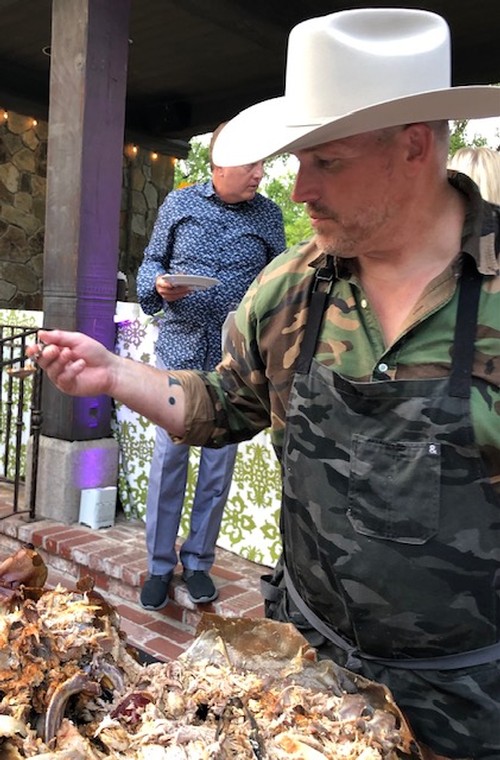 and lots of partying.
The major highlight of all the weekend activities was the Gala dinner, prepared by celebrity chef Michael Mina, and live auction, hosted by Duke University's Mike "Coach K" Krzyzewski, held at Nickle and Nickle Winery, in Oakville: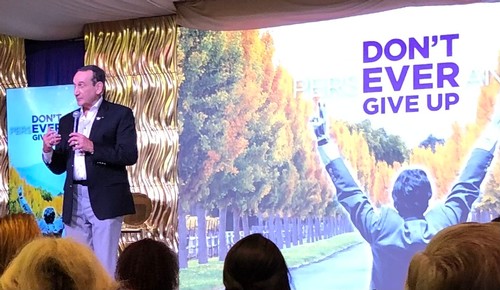 Dozens of incredible lots were up for bid. The evening's top lot thrilled attendees by reaching $1 million for The Legend's Last Legacy, Duke vs. UNC, featuring a once-in-a-lifetime weekend trip to join Duke's Coach K for his final home game before retirement. We bid and won attendance at the next Wine Country V Foundation event, this time in our neighboring county of Sonoma, March 31-April 3, 2022. We can hardly wait!