From Hollywood to Vine with Vineyard {511}
Adventures in Wine, Food, Film and Travel
---
After a year's hiatus, activities are bouncing back in Napa Valley. Over a two-week period in late July 2021, Festival Napa Valley entertained audiences with sold-out concerts in iconic Napa Valley settings, raising money to fund arts education in schools and in the community. To cap the Festival off, Ed and I attended the Arts for All Gala at Nickle and Nickle in Oakville, which raised a whopping $2.8 million with a live auction of fabulous lots, such as a private performance of world-renouned opera star Renee Fleming, a 2022 experience at the Kentucky Derby and an Adriatic cruise. Tennis star John McEnroe made a surprise appearance and raised $10,000 for a match with him and attendance at his own rock concert at the Silverado Country Club.
The highlight of the evening was a concert by Grammy-award winner Jennifer Hudson and her band, who belted out favorites and some new songs.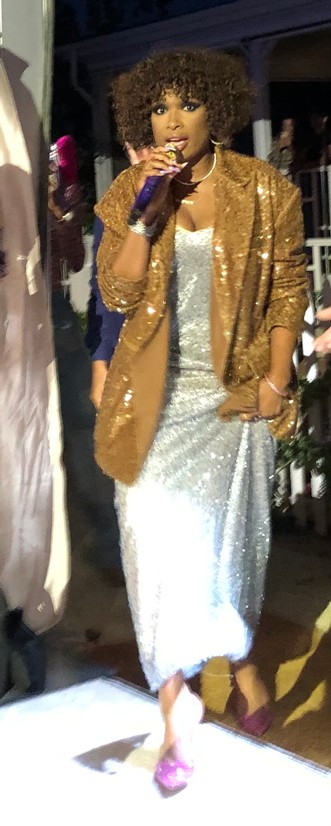 We are so looking forward to the upcoming release of her new feature film Respect, based on the life of Aretha Franklin.