From Hollywood to Vine with Vineyard {511}
Adventures in Wine, Food, Film and Travel
---
Calistoga's Fourth of July Parade is one of the most fun events in Napa Valley, which both visitors and residents of the Valley look forward to attending. It reminds us what small town life can be--a mirror of Americana.
We had our family staying with us, an addition of 11 people to our household--and we took them all down the hill from Diamond Mountain to experience the lively parade.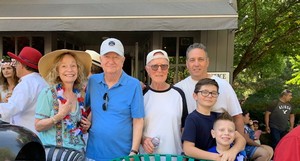 There were fire trucks from all over the northern end of the Valley, from Anguin, Deer Park and, of course, Calistoga.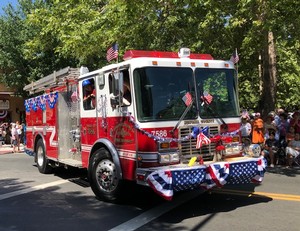 There were classic cars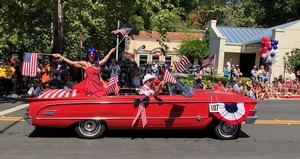 and Hispanic dancers.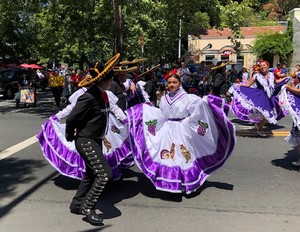 We appreciated all of the work and enthusiasm the participants put into making the parade so special.