August 19, 2015 | Culture and Art, Napa Valley Events | Irene Ojdana
17th Annual V Foundation Wine Celebration
Ed and I just attended the 17th Annual V Foundation Wine Celebration at Nickel and Nickel in Oakville. The gala dinner concluded the three-day fundraising event with a bang--an event which raised a record $10.6 million for cancer research.
The V Foundation was started by legendary North Carolina State Coach Jimmy Valvano and ESPN in 1993. Valvano was in his last days of life, dying from cancer, when he challenged the world to find a cure for cancer by starting the Foundation; his challenge was "Don't Give Up...Dont Ever Give Up." One of the co-founders of the Foundation is our winemaker's father Robert Lloyd, Valvano's roommate and teammate at Rutgers University and current V Foundation Board Chair Emeritus.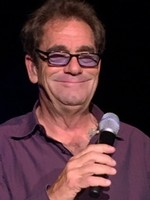 The evening began with delicious appetizers at a silent auction in the Nickel and Nickel barrel cave. We were lucky to score a Valentine's Day in Yountville, which included a tasting dinner for two at The French Laundry. Can't wait!
Welcoming us to dinner was host and head coach of men's basketball at Duke University Mike Kreyzewski. Then we had a delicious dinner featuring Maine lobster medallions, grilled filet of beef with morels, chocolate-hazelnut dacquoise raspberry smear and Nickel and Nickel wines. The dinner was followed by a live auction and a fabulous private concert by Huey Lewis and the News. The place rocked.
Comments
Commenting has been turned off.