August 30, 2016 | Irene Ojdana
A Long Weekend in Iceland
For the last 18 years, Ed and I have travelled to a new destination for a long weekend with 2 other couples. We take turns planning the trip each year. This year, Ed and I put the trip together, and it turned out great. The litmus test for this is that we are still friends with the two other couples.
Our main base of operations was Iceland's most populated ciy, Reykjavic (population 120,000), from which we took day trips to glaciers and volcanos, as well as to sculpture gardens. Reykjavic is an extremely lively town, and, in what is their summer (mid 60's F), sunbathers and picnickers fill Austurvollur, the green square across from our Hotel Borg, and sit in outdoor cafes drinking their great, strong coffee and beer. We checked out the town, did some great shopping and scarfed down the famous Icelandic hot dogs. Yum.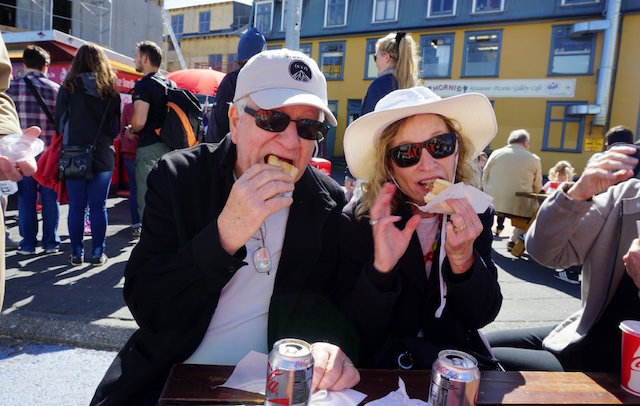 We also toured the gorgeous, futuristic-looking Harpa Concert Hall. Designed in 2011, its facade is multifaceted glass panels, which reflect the outside light off the harbor. It is home to the Icelandic Symphony Orchestra and Icelandic Opera.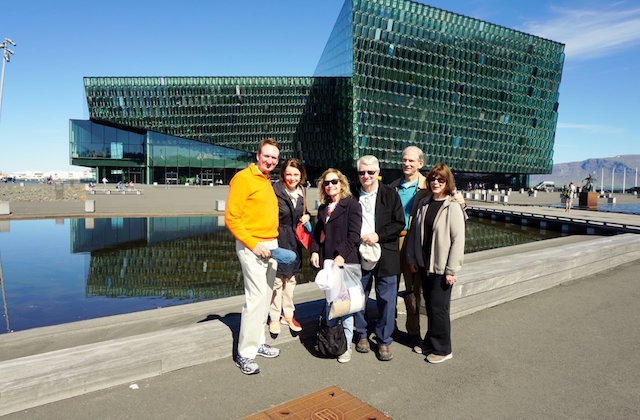 For our out-of-city exursions, we were met at our hotel by an Icelandic guide with a Santa Claus beard, Bermuda shorts and Eagles' t-shirt. In this outfit, he drove us in a super jeep with wheels almost as tall as I am to the Langjokull Glacier. It was windy and cold, but walking on the glacier was amazing! This was the most ice we saw.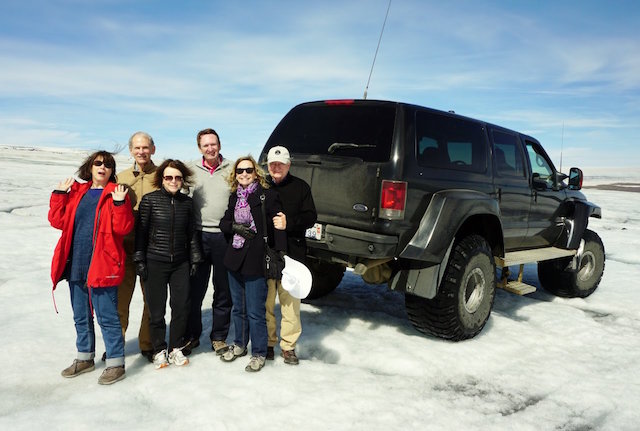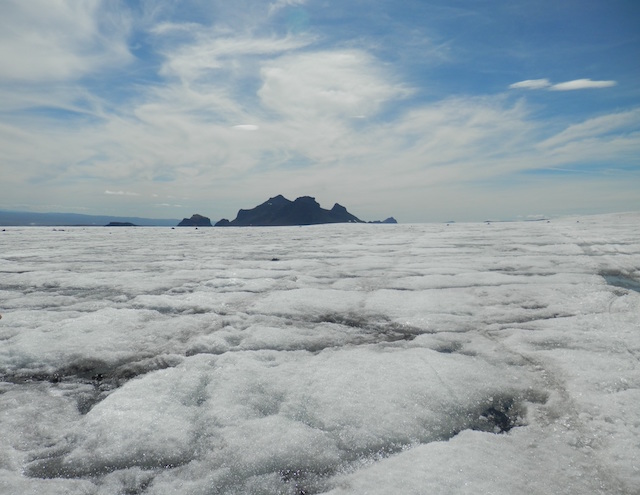 We also saw amazing waterfalls and volcanos in the Thorsmork Valley.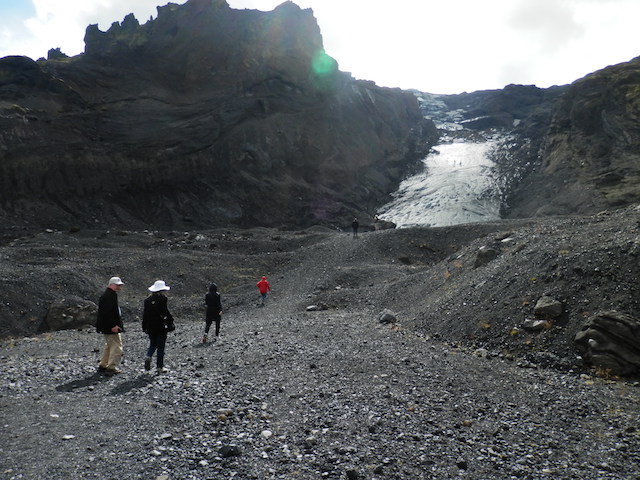 We also had to eat, and Reykjavic is also known for its gourmet restaurants; we tried a new one every night. We ate lots of local fish and lamb at Fishmarket, Grillmarket and Fish Company, but the most dramatic and unusual was Perlan, which sits on a rotating platform, as well as sits on the city's hot water storage tanks. It has an expansive dome on top, which can be seen for miles. As we ate a delicious dinner there, we saw changing panoramic views of Reykjavic as the platform revolved. A great experience to end our long, but not-so-icy weekend.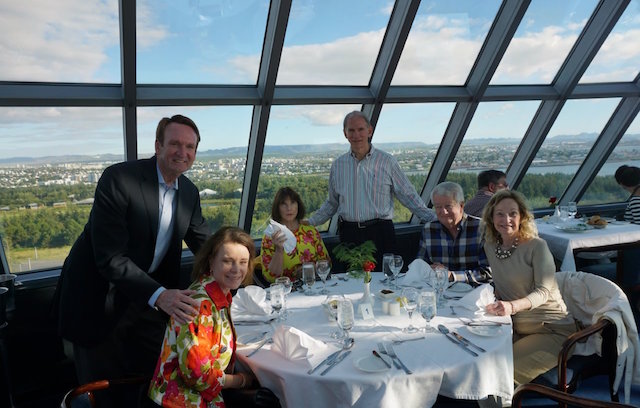 Comments
Commenting has been turned off.