May 12, 2019 | Irene Ojdana
NVFF Screens "Wine Country" The Movie
The Napa Valley Film Festival (NVFF) recently held a pre-release screening of the film "Wine Country," at Napa Valley's Cameo Theater, in Saint Helena, for the Patrons of the NVFF. The Festival invited its Patrons to a reception held just prior to the screening at the very nearby Martin art gallery. Among the contemporary art work there, including the remains of a gargantuan dinasaur (having recently sold for $3 million), patrons nibbled on non-dinasaur treats.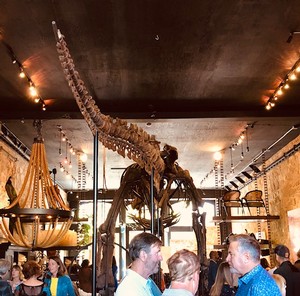 "Wine Country," a Netflix comedy, was written, produced and directed by Amy Poehler (SNL). It's about five women (including Poehler and other former SNL cast members Maya Rudolf, Rachael Dratch and Ana Gasteyer), who take a trip to Napa Valley to celebrate one of the five's fiftieth birthday. The film was shot at Napa wineries, including Artesia, in Carneros, and Quintessa, in Calistoga, and in and around the Valley, especially in my town of Calistoga.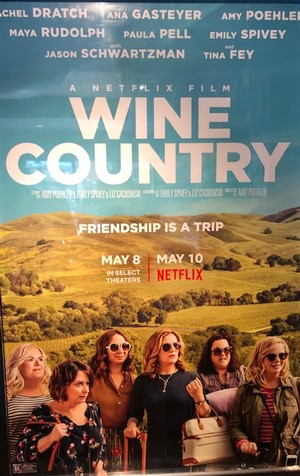 The film was sweet, raunchy and entertaining, ala SNL.
Comments
Commenting has been turned off.