December 9, 2018 | Irene Ojdana
Napa Valley Vintners 2018 Vintage Celebration
Earlier this week, Ed and I attended a Napa Valley Vintners Association Celebration of the 2018 Vintage. Held at the To Kalon Cellar at Robert Mondavi Winery, the event was held in lieu of a holiday party to celebrate Napa Valley's excellence in winemaking. When we arrived, we saw a large sign over a long table that said Juice Bar, which we thought was highly unusual for a Winemakers Tasting. However, what we found there were sample wines from 2018 straight from the barrel.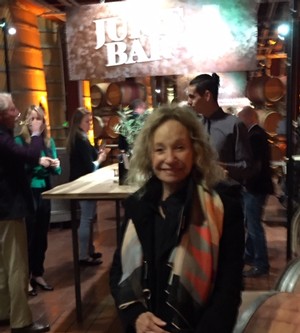 When we wandered beyond the Juice Bar, we found a winetasting of the vintners' most inspiring vintages.
Following the winetasting, we broke bread at a delicious family style lunch, where we shared harvest stories and raised glasses (more winetasting!) to celebrate the 2018 wines now in the cellar. And what a terrific and plentiful vintage it was.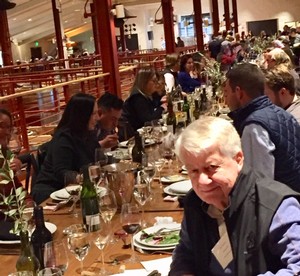 We'll all be taking a short and well-earned breather, enjoying the holidays, before getting ready for 2019. Happy holidays!
Comments
Commenting has been turned off.