May 1, 2019 | Irene Ojdana
Notre Dame University Symposium on National and Global Affairs
Every other year, Ed and I attend a symposium on National and Global Affairs put on by Notre Dame University (of which Ed is an alumnus), in Washington D.C. We look forward to this event because we get to hear from the leaders of our country about the state of the union and the world in such interesting venues. We heard from speakers from both sides of the aisle. In the past, we've heard from Hilary Clinton, Jeb Bush, Joe Biden, Chuck Schumer, Paul Ryan and John McCain.
NOTRE DAME INSIGHT & OUTLOOK
ON NATIONAL AND GLOBAL AFFAIRS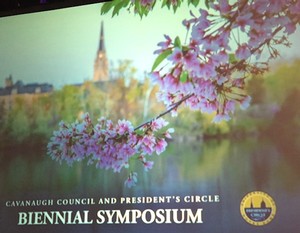 This year, some of the distinguished speakers were Vice President Mike Pence (heard in the Ronald Regan Building and International Trade Center); Speaker of the House of Representatives Nancy Pelosi (heard in the Smithsonian National African American Museum of History and Culture); Senator Amy Klobuchar, D-MN (heard in the United States Institute of Peace); Pete Buttigieg, Mayor of South Bend, IN.; Lindsay Graham, Senator R-SC; Senate Majority Leader Mitch McConnell; and United States Attorney General William Barr, (all heard in the Andrew Mellon Auditorium).
NANCY PELOSI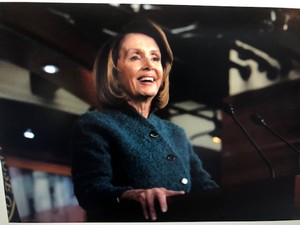 MITCHELL MCCONNELL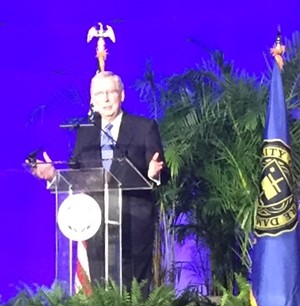 PETE BUTTIGIEG (ON RIGHT)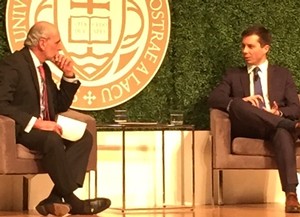 At this writing, and at very contentious political times, Senator Amy Klobuchar and Mayor Pete Buttigieg have both thrown in their hats to run in the Democratic primary for President of the United States. Only time will tell.
While in Washington D.C., Ed and I got in some time for culture at the Hirshhorn Museum, on the National Mall, where we viewed a hilarious sculpture by Jimmie Durham, an American artist from Arkansas, made out of a car and volcanic stone and acrylic paint, dated 2007. Perhaps the sculpture depicted the contentious political times.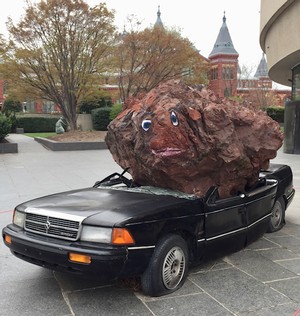 However, we even were lucky enough to catch the cherry blossoms!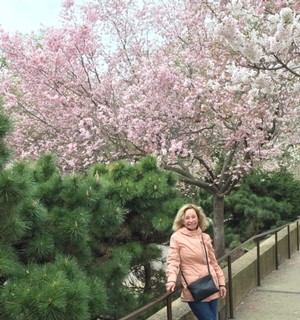 They always lighten the political mood!
Comments
Commenting has been turned off.