July 2, 2014 | Irene Ojdana
Paris Delights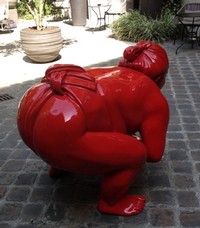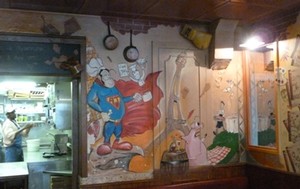 At the end of June, Ed and I spent 5 nights in Paris. We stayed at the lovely Pavillon de la Reine in the trendy Marais area, near our friends, who take an apartment each June. The hotel had some very interesting sculpture in the courtyard of a sumo wrestler, whose rump we and everyone else walking past had to touch for good luck.
We ate at some fabulous restaurants but, on our last day, we had lunch at a charming Basque bistro, Chez l'Ami Jean, near Les Invalides, where chef Stephane Jego's flavorful cooking wowed us grateful diners. A graffited wall, exposed ducts, and a cured ham hanging from the ceiling provided a charming space for us to eat sardines, beef cooked for eight hours topped with airy foam, and chef's legendary riz au lait (rice pudding). All so delish!
Comments
Commenting has been turned off.