March 3, 2018 | Irene Ojdana
Premiere Napa Valley
On February 24, Ed and I poured our 2015 Diamond Mountain District Cabernet Sauvignon at the 22nd annual Napa Valley Vintners Association (NVV) Premiere Napa Valley. Premiere, a barrel tasting and futures auction of wine, was held again this year at the Culinary Institute of America (CIA). It raised more than $4.1 million to support the NVV's mission to promote, protect and enhance the Napa Valley.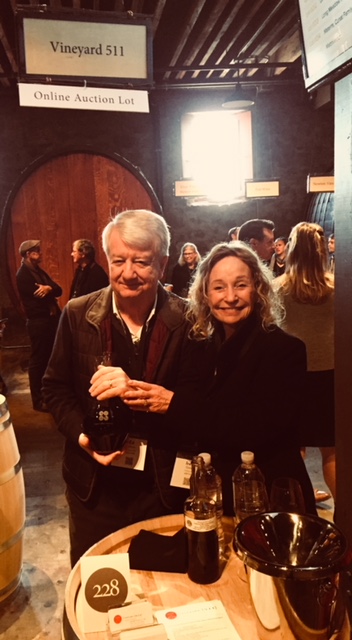 Premiere featured limited-edition lots, sold as futures to the trade--retailers, distributors, restauranteurs--of wine made only one time for the auction. Every bottle is hand-numbered and signed by the winemaker. We participated in the online auction with 30 other vintners. Our 5 cases raised $10,000. The top selling wine in the live auction went for 20 cases of Silver Oak Cabernet Sauvignon for a wopping $110,000 to retailer Total Wine--or $458 a bottle!
Earlier in the week at another Premiere activity at CIA--a luncheon--we listened to keynote speaker, famed restauranteur Danny Meyer. Meyer is the CEO of Union Square Hospitality Group and the founder of Shake Shake. His restaurants include wonderful New York City's Union Square Cafe, Gramercy Tavern and The Modern. He talked about the power of hospitality in restaurants, business, and life--about how you make people feel. Something important to remember.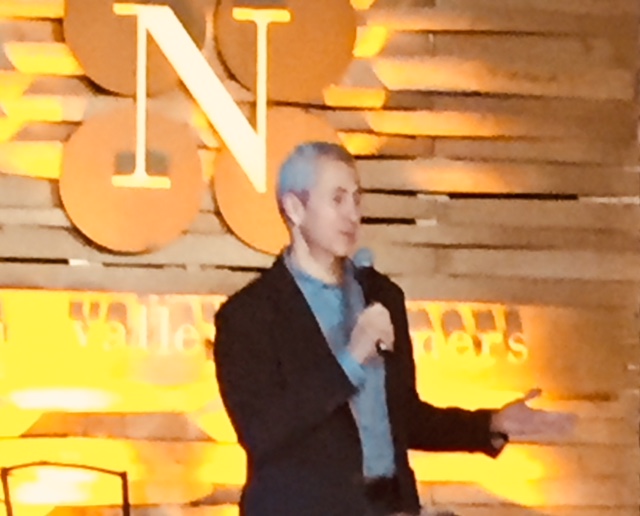 Comments
Commenting has been turned off.