May 12, 2019 | Irene Ojdana
San Francisco Food & Wine Society Luncheon
Ed and I recently attended a San Francisco Food and Wine Society luncheon at the wonderful restaurant of Auberge, in Napa Valley's Rutherford. After a delightful reception on the terrace overlooking the beautiful Napa Valley, we went inside for very special food and wine paired luncheon.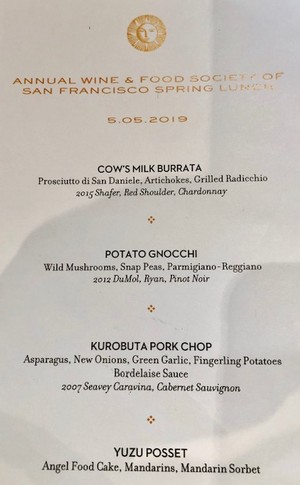 My favorite wine was the full-bodied 2012 DuMol, Ryan, Pinot Noir, and my favorite dishes were the Kurobuta pork chop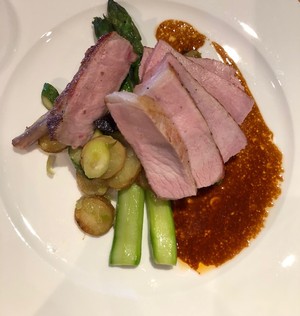 for the main course, and the ultra light yuzu posset angel food cake with mandarins and mandarin sorbet for dessert.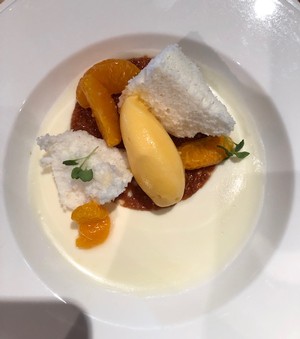 Of course, the best part of any event is sharing it with good friends.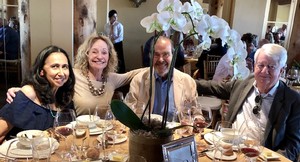 Belinda Irons, Irene Ojdana, Peter Rossler, Ed Ojdana
Comments
Commenting has been turned off.