March 10, 2018 | Irene Ojdana
Two Trips to the Jungle
Ed and I took time off from gazing at grape vines to gazing at the thick swinging vines in the foliage of tropical rain forests. Over the New Year's holidays and then again in February, we found ourselves in Central America among howler monkeys and crocodiles.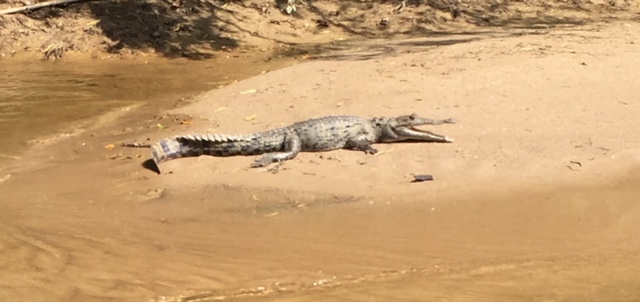 The first of the two trips was to Costa Rica with our kids Kelly and Jeff and their son--our 5-year-old grandson Ian. We stayed at a jungle resort called Tortuga Lodge and Gardens, set on a private rain forest reserve bordering Tortuguero National Park on the north Caribbean coast. We flew in from Liberia on a light charter flight and landed on a very short local airstrip. Whew! We then crossed the Tortuguero River by boat to get to the lodge located on the river; the only way to get there is by boat as there are no cars on the island, only flat-bottomed boats.
From there, we did some great kayaking and floats along the river with naturalist guides. We saw iguanas, monkeys, three-toed sloths, river otters, crocodiles, toucans, parrots and other neotropical species.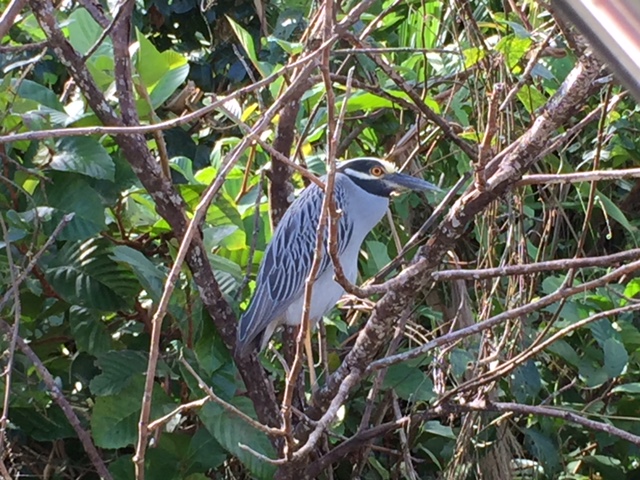 After four nights of somewhat roughing it there (and very early-morning wake-up calls by howler monkeys), we flew and then drove to the luxurious Four Seasons Resort, located on the northern Pacific Coast of Costa Rica on the Papagayo Peninsula in Guanacaste. Someone's got to do it! The resort is built between two golden sand beaches for great swimming there or in its four swimming pools.
The highlight there for all of us was an hour and a half exursion to the Rincon Volcano in the Rincon de la Vieja National Park. We were actually on the bottom of the volcano--trips to the top are unlawful and dangerous--and got to hike along side bubbling volcanic activity and lush waterfalls.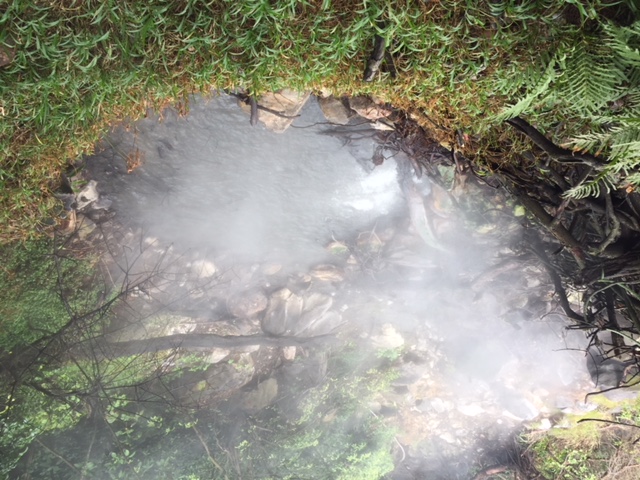 Not too long after Ed and I were back in the U.S., we made our way to Belize. Back in 2017, at a Calistoga and St. Helena Boys Club fundraising gala, we bid on and "won" a stay at two hotels in Belize. Both are owned and were donated to the Boys and Girls Club by film director and fellow vintner Francis Ford Coppola. Although the first we hotel we stayed in --The Turtle Inn-- wasn't in the jungle but in a thatched cottage at a white sand Carribean beach and was where we kicked back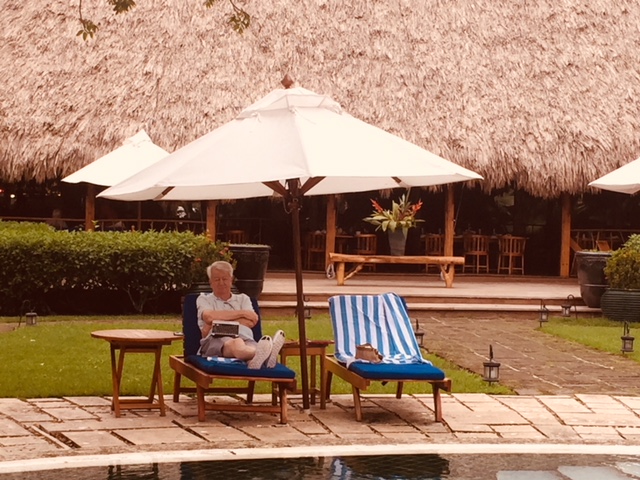 drinking my new favorite rum drink called a caipirinha,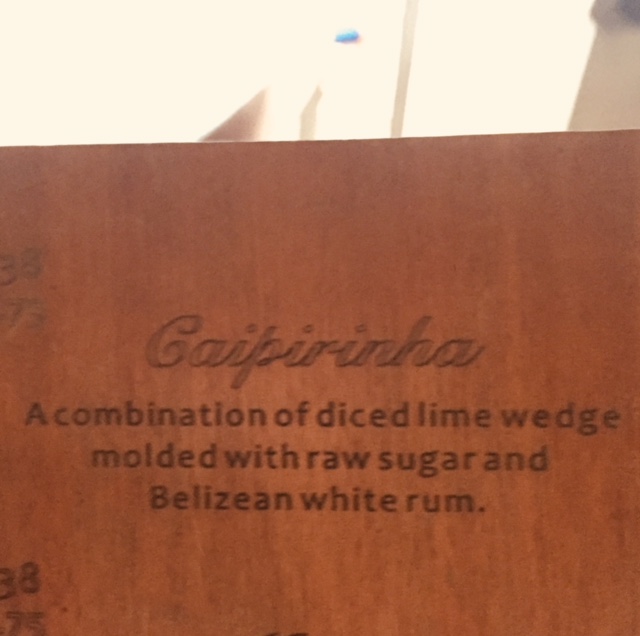 the second-- Blacaneaux Lodge--was located under a jungle canopy along a rushing river.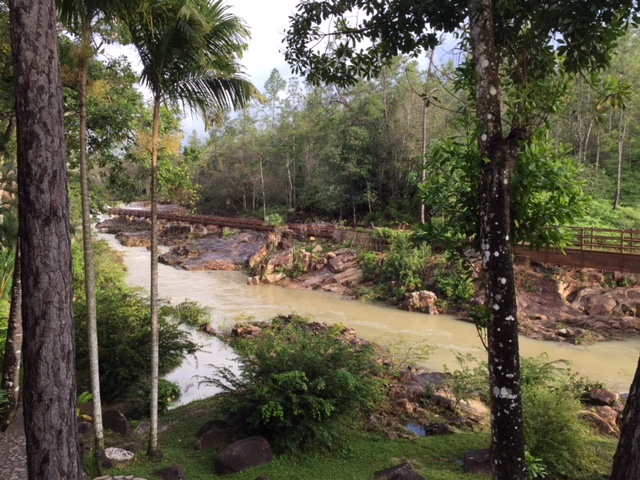 The highlight of our trip to Blacaneaux was an exursion to the Mayan ruins at Caracol. Situated high on the Vaca Plateau deep in the Chiquibul Forest Reserve, Caracol is the most extensive Mayan site in Belize, discovered in 1936. At the heart of the site lies the massive pyramid of Caana (Sky Palace), which is now almost fully restored and reaches a height of over 135 feet.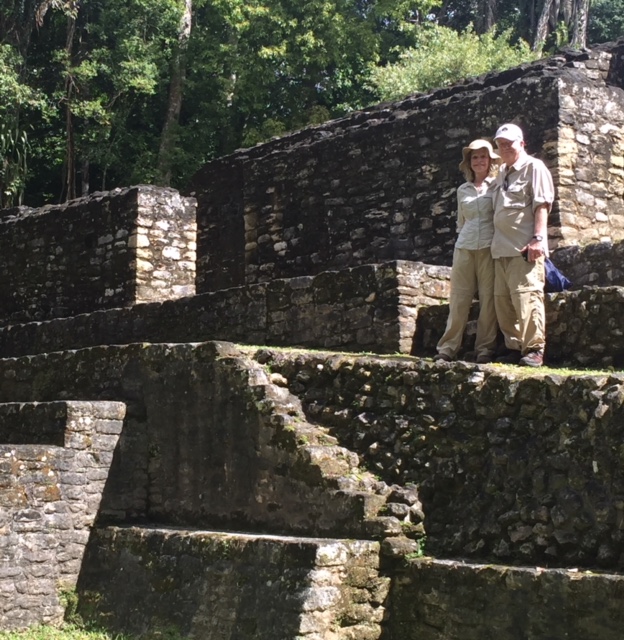 Another highlight of this exursion was actually getting there and back as the road leading into and out of Caracol was flooded.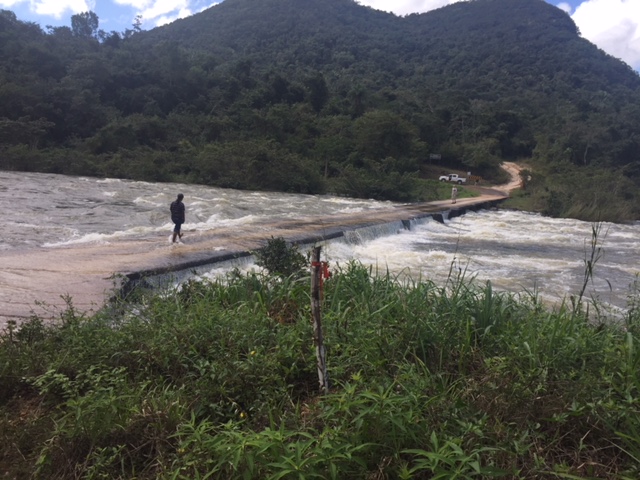 But we forged ahead without seat belts and with windows lowered in case we had to swim out of the car. A scary but exhilarating experience.
We loved our trip to Costa Rica with our family and to Belize just with the two of us. We love the friendly people there and the opportunity to immerse ourselves in nature. We'll be back soon.
Comments
Commenting has been turned off.