May 25, 2017 | Irene Ojdana
Wine Tasting in Mendocino
Last weekend, Ed and I took off for Mendocino, just a two-and-a-half-hour drive northwest of Calistoga. The drive there was beautiful, through the redwoods of Alexander Valley. The next day we returned to Alexander Valley for a day-long wine tasting exursion. Our driver took us to wineries of whose wines we'd heard, but never tasted. The first winery on our journey was Husch, which was also the most scenic.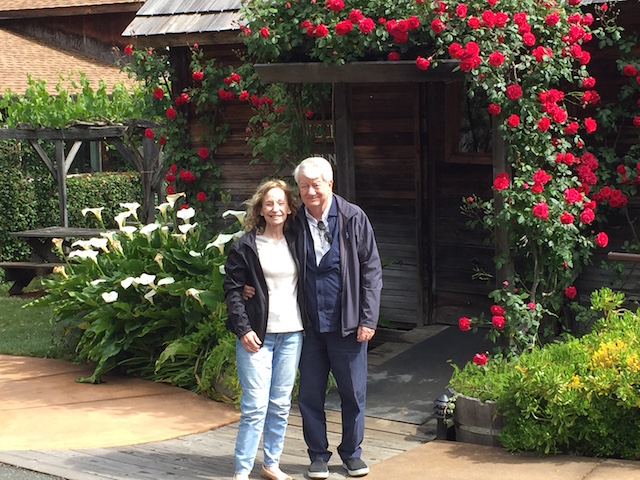 Then we stopped at Navarro and Roderer Estate (known for its sparkling wines, although we ended up buying its Chardonnay). Our favorite winery was Toulouse (yes, as in Lautrec). We really liked its Pinot Noirs and its shopping opportunities: I bought a sweatshirt hoodie with the cute Toulouse duck logo on it, and Ed bought some great silver wine pourers in the shape of different animals.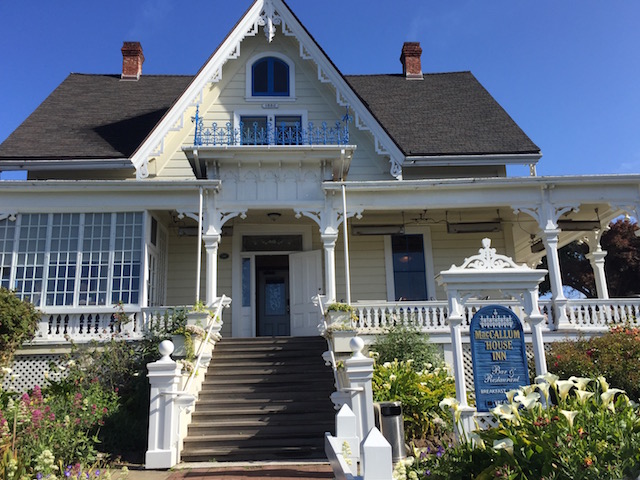 We returned to our hotel, the historic MacCallum House Inn (est. 1882), for a rest before heading to Little River for a terrific dinner at Wildfish. To burn off the great food and wine, the next day we took a marvelous hike through the redwoods along an estuary.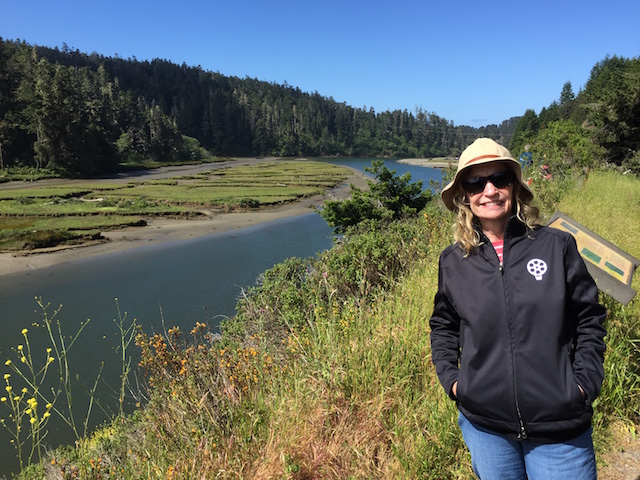 Later, we checked out the town of Mendocino. One of the interesting features there was the water towers next to mostly every home, erected because the town never had a central water supply, only water wells. The water would be stored up in the top of the towers to create water pressure. There weren't many homes in Mendocino either, as the homes were all built out of wood; many of the original homes burned as there wasn't much water to put out the fires, and then (as now) only with a volunteer fire department. Another interesting feature was that, apart from the historic homes dating back to the late 1800s, the people there were a throwback to the 1960s. I expected to see Joan Baez and Bob Dylan strumming their songs there.
Comments
Commenting has been turned off.